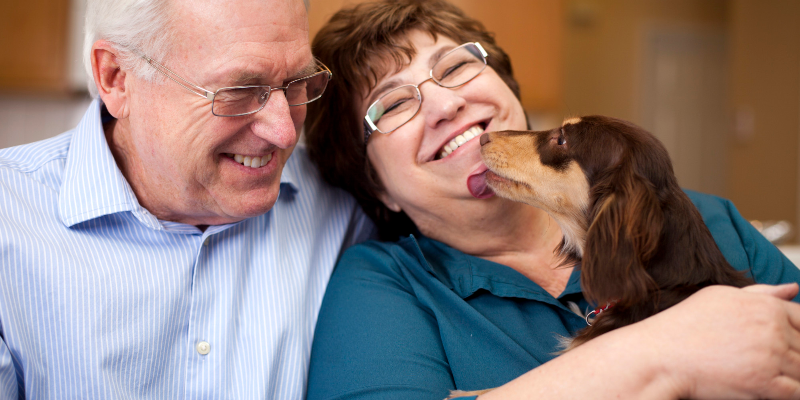 Pets make a great companion for seniors. Through this program, senior citizens who are 65 years of age and older may adopt adult pets (one year and older) that have been sterilized and have been at our location for at least two weeks. There is no cost to the adopter.
Pets can provide an added sense of security and greatly increase our quality of life.  Our experience has shown that seniors who own and interact with pets are happier, healthier, less lonely, and more active. 
Interested In Adopting?
You can browse the pets we have available online by clicking the links below or contact us at (810) 744-0511.
Our trained & caring adoption counseling staff will help you through this exciting time! These are a few things you'll need to know in advance:
Adopter must provide proof of home ownership or landlord name & phone number
Adopter must provide proof of current vaccinations on all other animals in the home
Entire families are encouraged to visit
On site resident dog/shelter dog introductions are required. Appointments are scheduled
Some pets are listed as "Application only". These are animals that may have special needs or requirements for their new adoptive home. Applications for these animals are reviewed by management, and applicants will be notified.
All applications are subject to the approval of the adoption counselor
Please plan on approximately ½ hour minimum for the adoption process