Tuesday, March 20, 2018 4:00 pm - 8:00 pm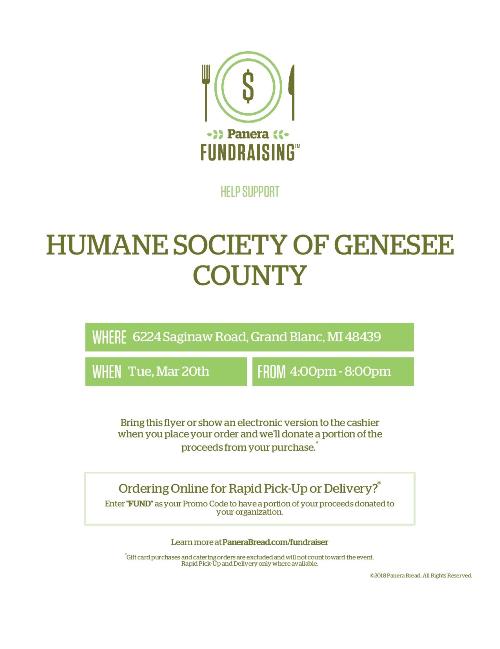 Location:
6224 Saginaw Rd, Grand Blanc, MI 48439
Description:
Mark your calendars for March 20th and support the Humane Society of Genesee County. From 4pm to 8 pm, the Panera Bread in Grand Blanc will donate 20% of the sales to us. Must present this flyer by phone or in person when ordering.