Shelter Update
HSGC is offering virtual adoptions and surrender services by appointment. If you see a pet on our website you are interested in adopting, call us at 810.275.0436 to schedule an appointment. Please note that we are not allowing general visitors in the shelter at this time. If you have an animal you need to surrender, call 810.275.0435 to make an appointment with our Surrender Department.

Join the HSGC Weekly Newsletter to receive updates

.
The Humane Society of Genesee County
Our mission is to provide shelter and adoption of companion animals, reduce overpopulation, extend humane education, prevent cruelty, and provide those services that promote the goals and polices of the Humane Society of Genesee County. The HSGC's focus remains on the companion animals of Genesee County. We are committed to treating all animals and people with dignity and respect. We will provide the best possible humane treatment of animals in our care until we are able to locate their forever homes.
Below are some of the animals available for viewing at HSGC. 
Animals Available for Adoption
Animal adoption is the heart of what we do at HSGC. Our goal is to connect people and animals so they can share their lives together. This is how we make it all happen.
View our currently housed animals available for adoption by clicking the "Adopt" button for the animal type your are interested in adopting below.
Get the Latest News from HSGC!
Stay up to date on all the exciting happenings at HSGC! Sign up for our Happy Tails Newsletter, delivered right to your inbox.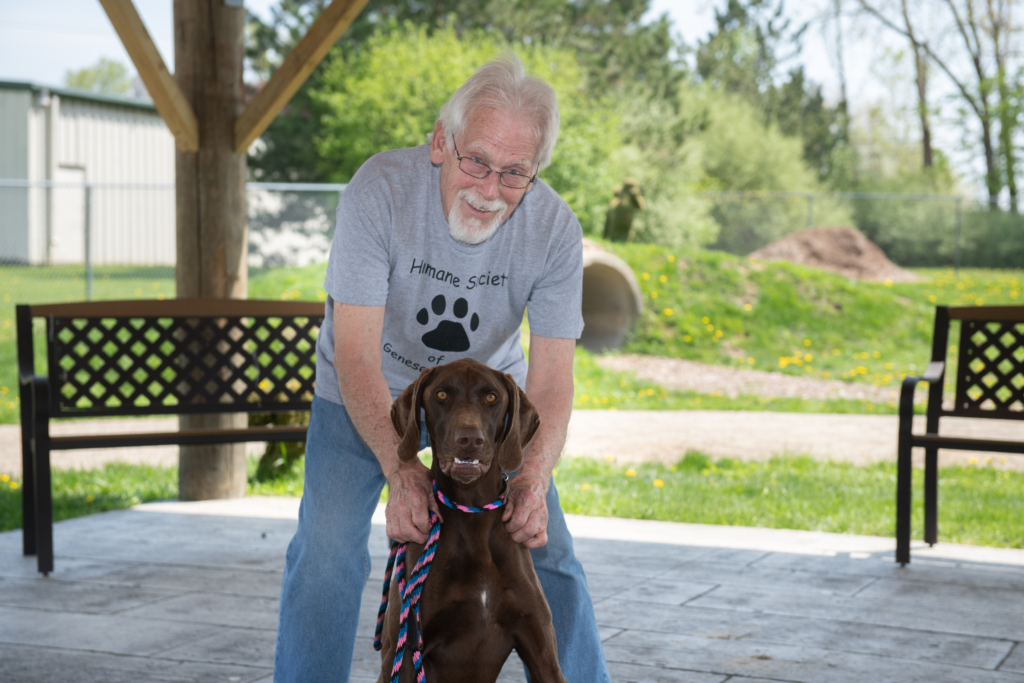 Dedicated staff and volunteers work 365 days a year to care for the animals of HSGC. Learn how to get involved today.
From January 1, 2020-December 31, 2020
We exist to raise awareness for the protection and adoption of companion animals.  See what a difference you can make by being a supporter of the Humane Society of Genesee County. 
Click here to learn how you can support the Humane Society of Genesee County.